Wake relaxed and refreshed.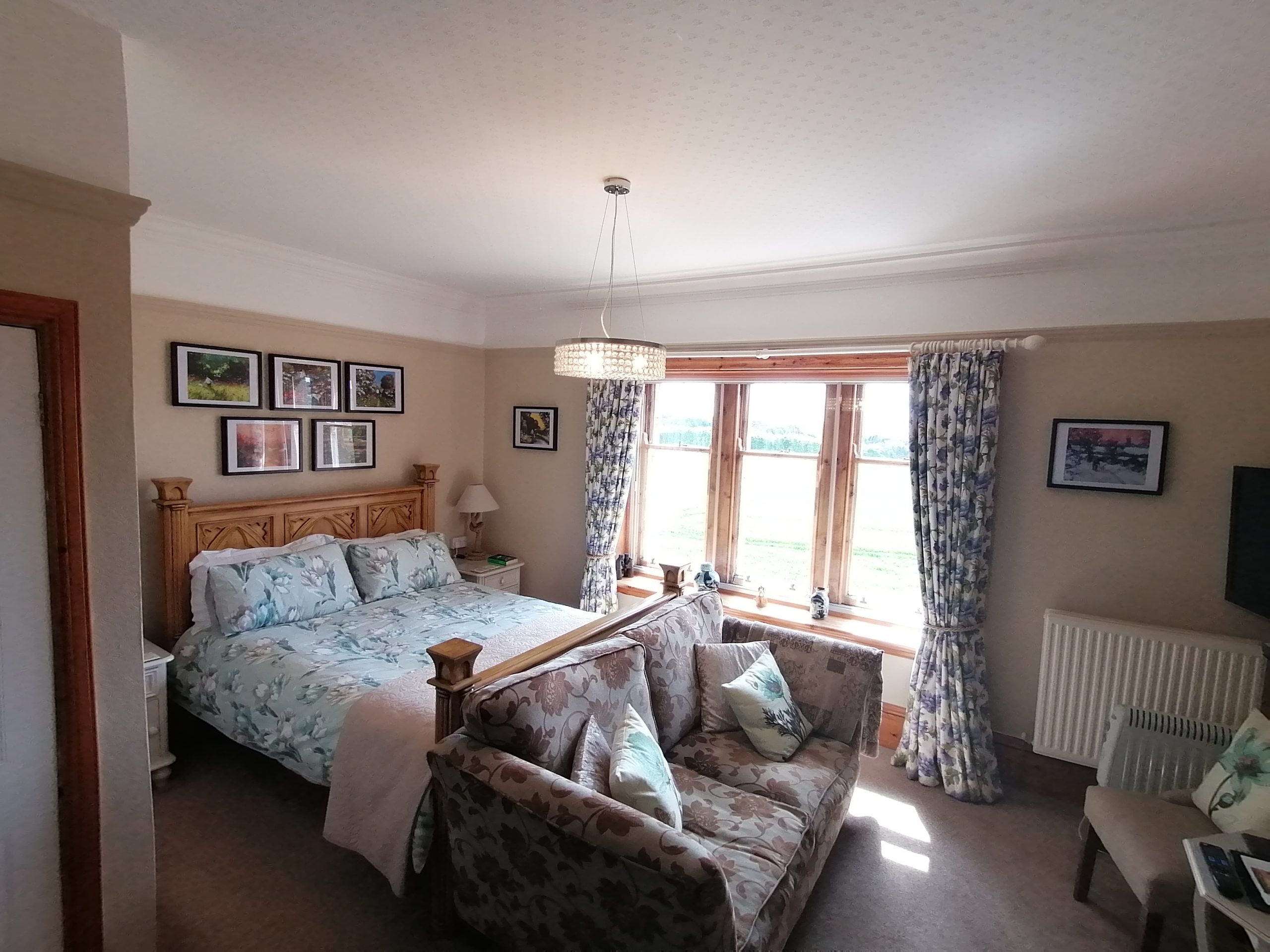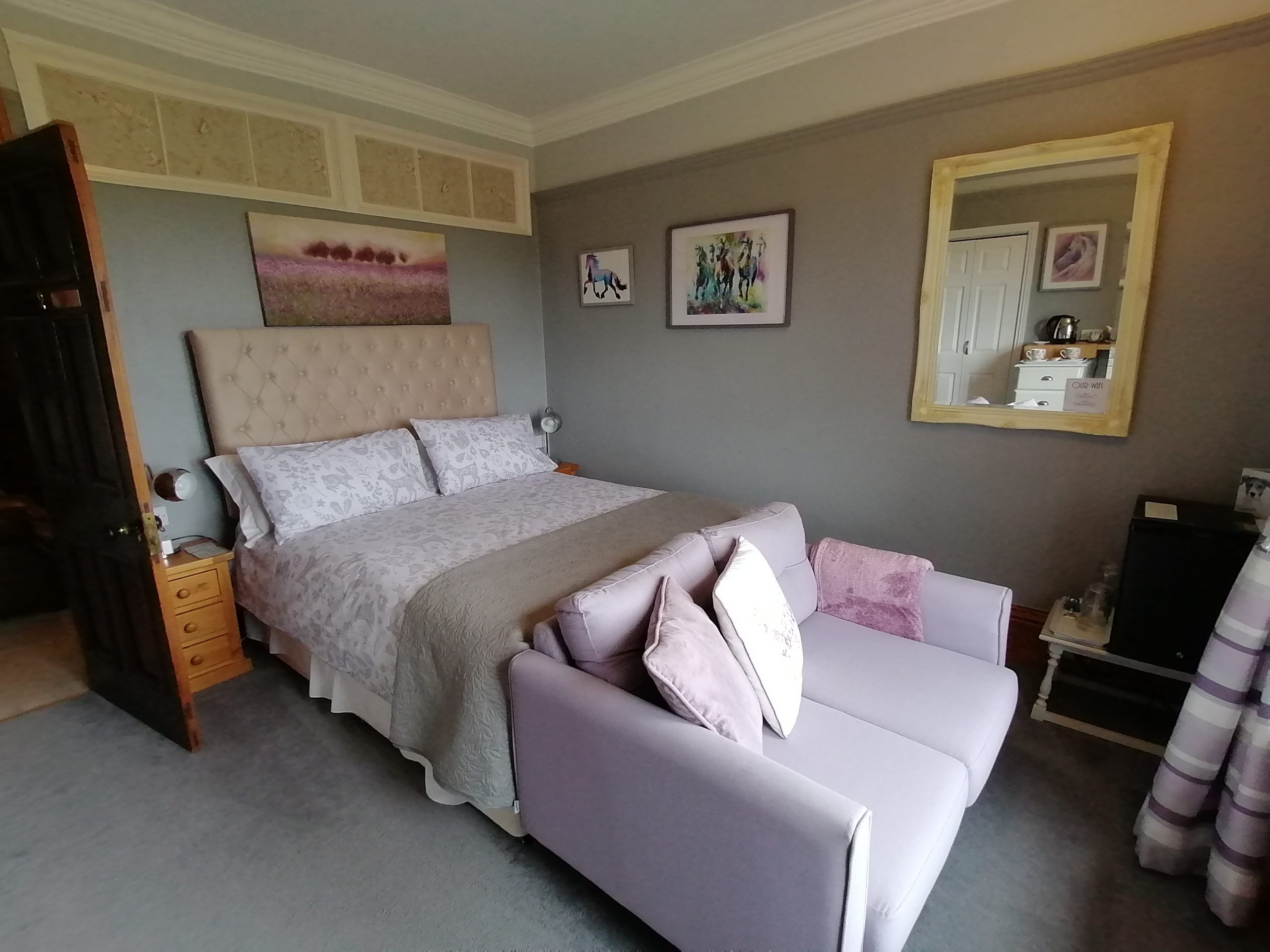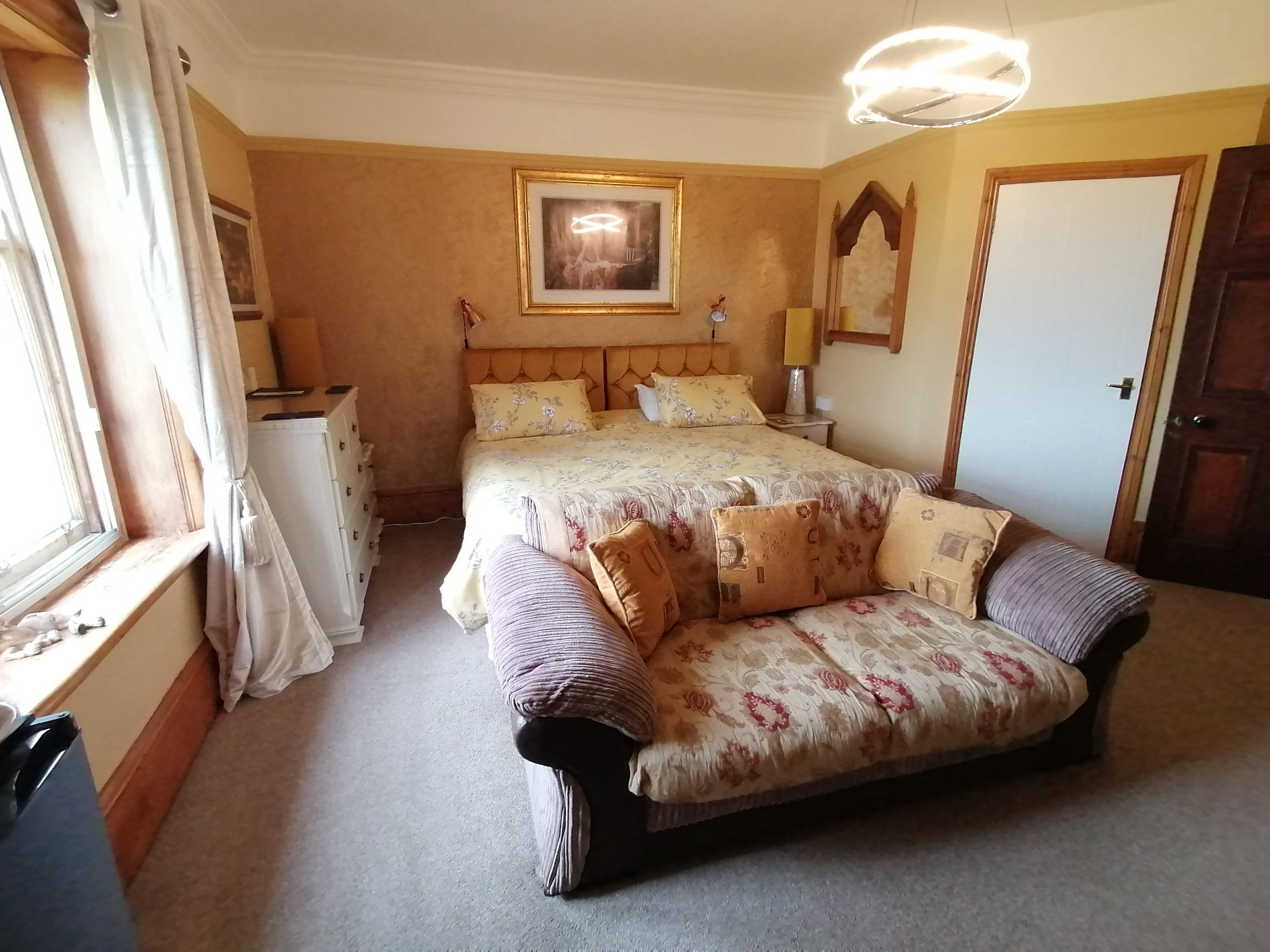 Enjoy a peaceful nights sleep.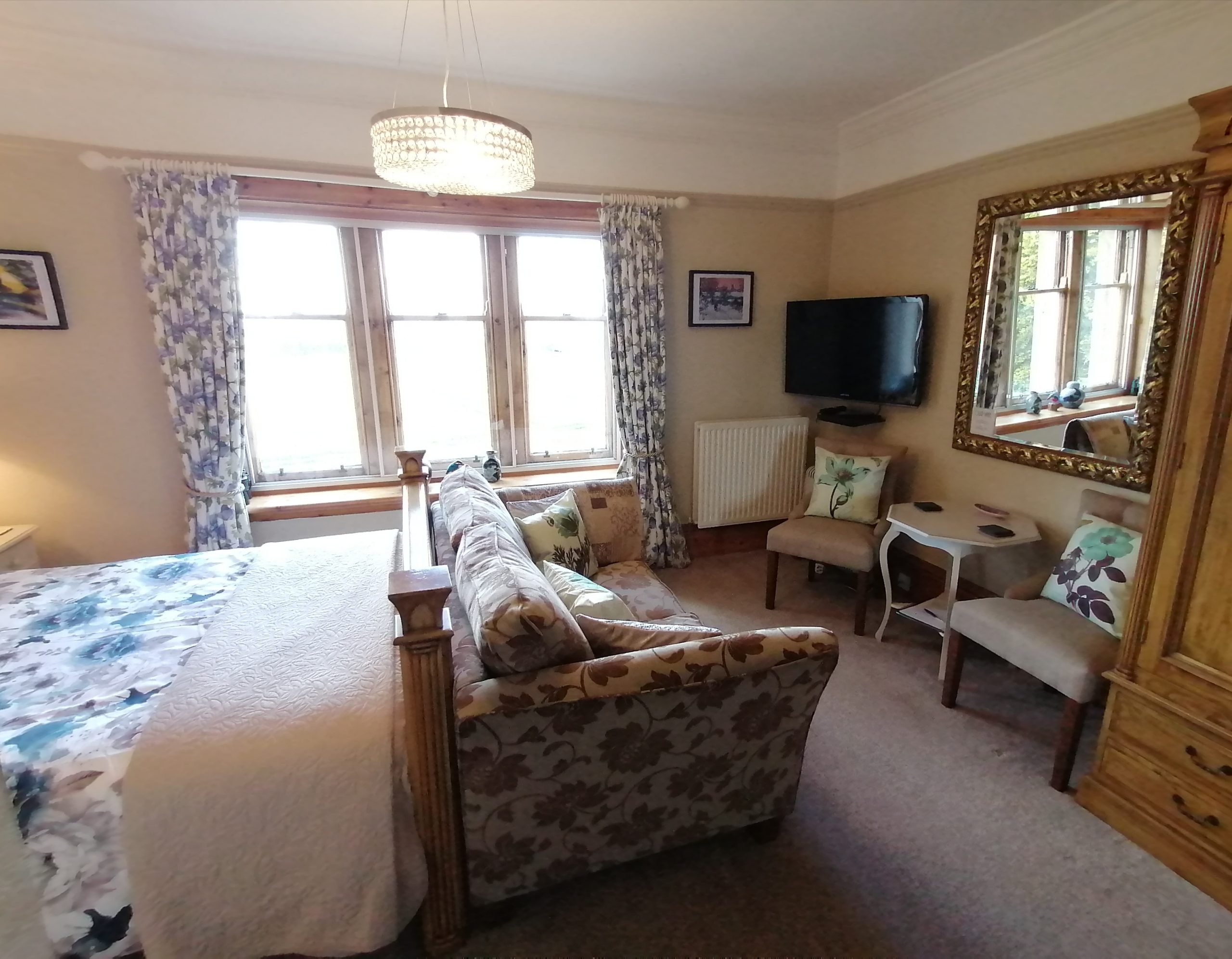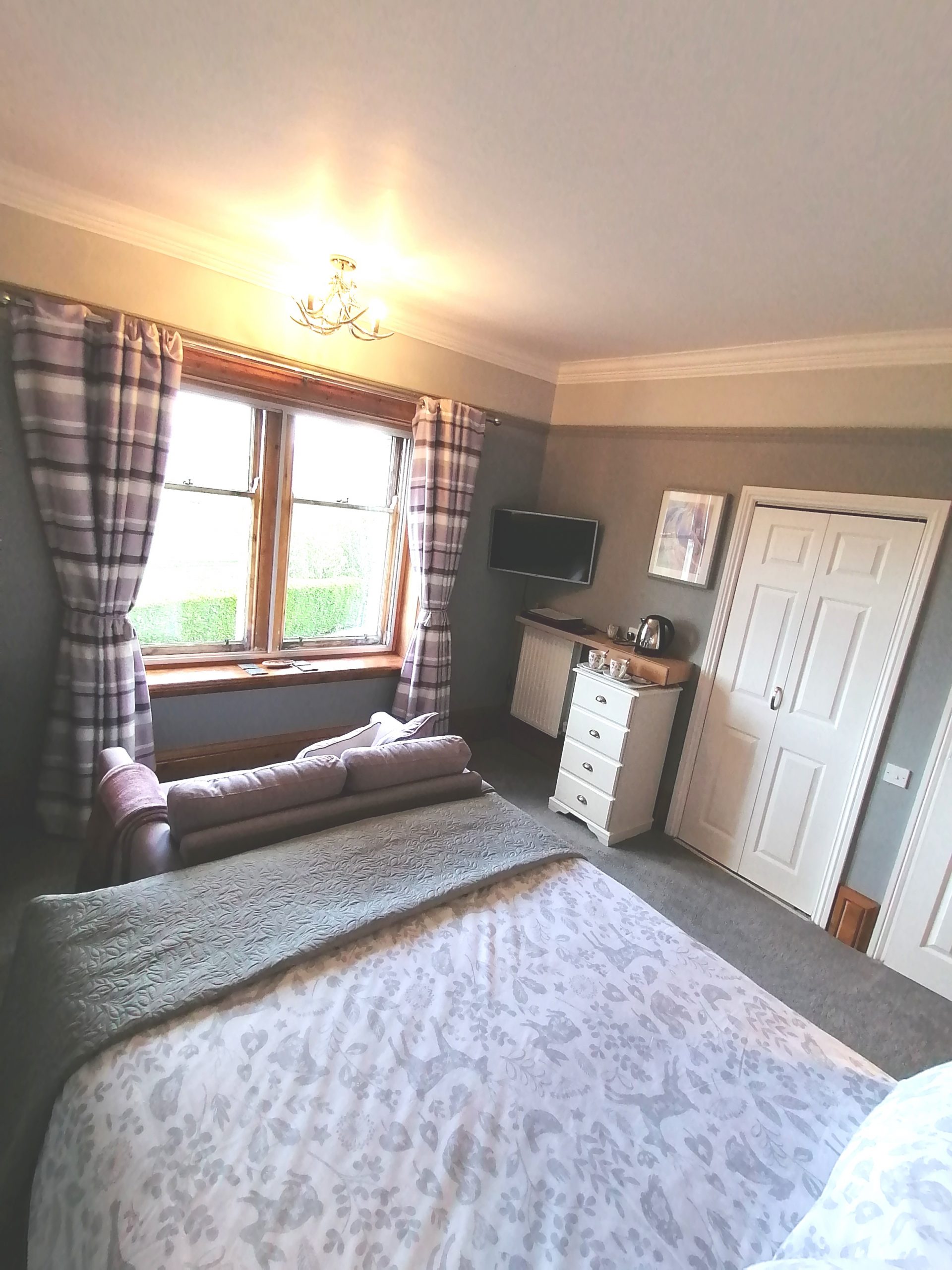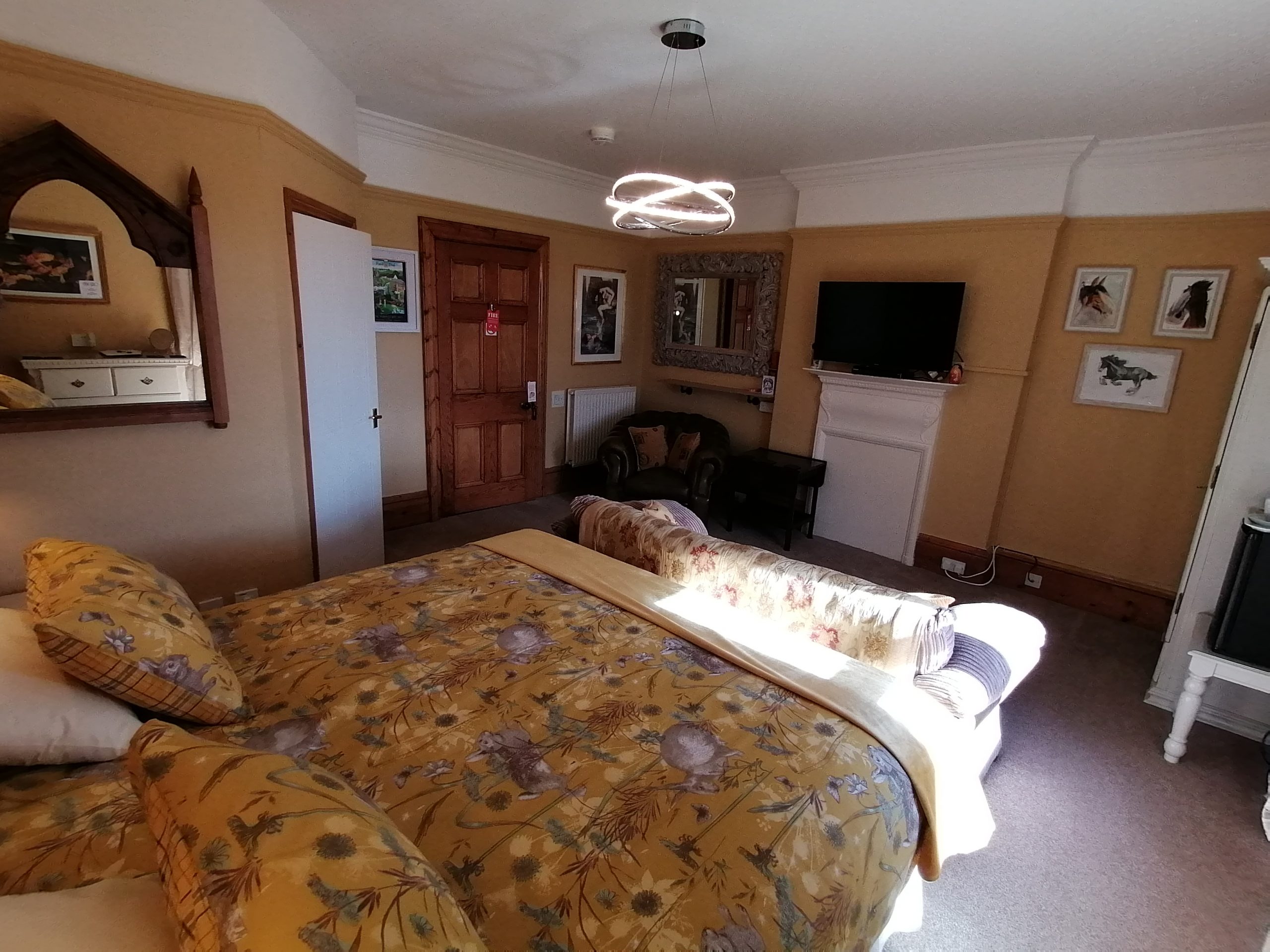 We have 3 beautifully appointed rooms with wonderful views over the Cheviot Hills and the Scottish Borders. All are decorated to a high standard, with comfort, luxury, and a peaceful nights sleep in mind. All rooms have a comfortable sofa to enjoy the views from. For those chillier evenings there is an electric blanket on each bed and with extra deep King and Super King size mattresses to add to your comfort, relaxation is assured. In every room there is a 32" or 40" Flat screen TV with free view and Blu ray player with Netflix and smart apps, fridge with fresh milk daily, clock radio , hairdryer and really well stocked refreshment tray.
What our visitors have to say...
An amazing B & B in a wonderful location. Our room was superb, the breakfast brilliant and the hosts very welcoming and friendly.
Paul
Nice large room. Very comfortable king size bed. Rachel was an excellent host. Great breakfast. Hay Farm House is well located, well decorated and very clean. Thoroughly enjoyed our stay there, which was only brief. Will bed returning when time allows for a longer stay.
Felix
Everything! Loved quiet location. Rachel suggested few places we could take put dog, went to gorgeous beach. Breakfast was delicious, quality local produce. We loved our quiet break away. Location was fabulous.
Michelle
The hospitality was unbeatable - warm, friendly and welcoming. Service was excellent as were the first class breakfasts. The room was spacious, comfortable and nicely decorated. The views from the bedroom and the rest of the property were outstanding.  The location was ideal for the local attractions, the Cheviots and the coast.  For my money, the very best B&B in the UK!!
Nigel
Our stay at Hay House Farm will forever remain one of our most memorable. The facilities provided were beyond our expectations and Rachel's breakfasts were scrumptious. This was our first trip to Northumberland but, rest assured, it won't be our last. Many thanks to both Rachel and Dan.
Celia
There can be few better B & Bs in Britain. The views from our bedroom over the Cheviots were spectacular. The room itself was very big, comfortable and very well equipped right down to fridge in which Rachel left fresh milk and chiiled water for us every night. The breakfast was first class. As for our hosts Rachel and Dan, would that there were more people in the world like them! The welcome could not have been warmer nor more cheerful. We will see them again, I'm sure.
Richard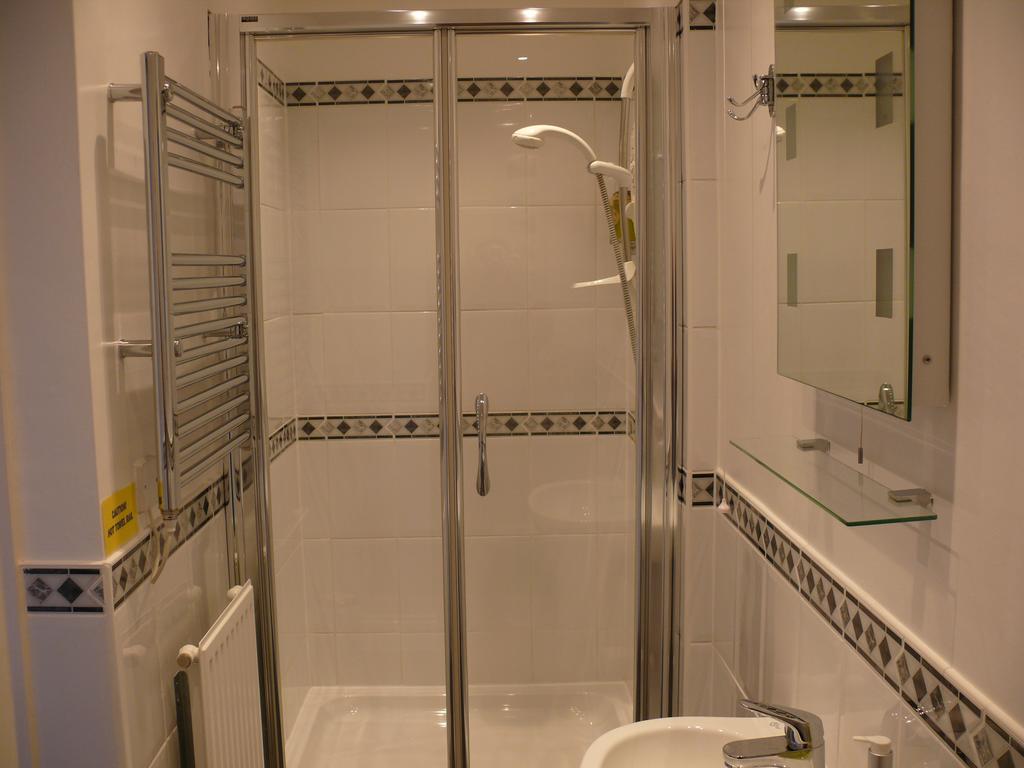 Each room has a lovely en-suite with large shower enclosure, radiator and heated towel rail so that you can wrap yourself in a thick, soft warm bath sheet after a long relaxing shower. Scottish Fine Soaps toiletries are provided for your enjoyment.
Our property comes with spectacular view over the Scottish Borders and The Cheviot Hills.